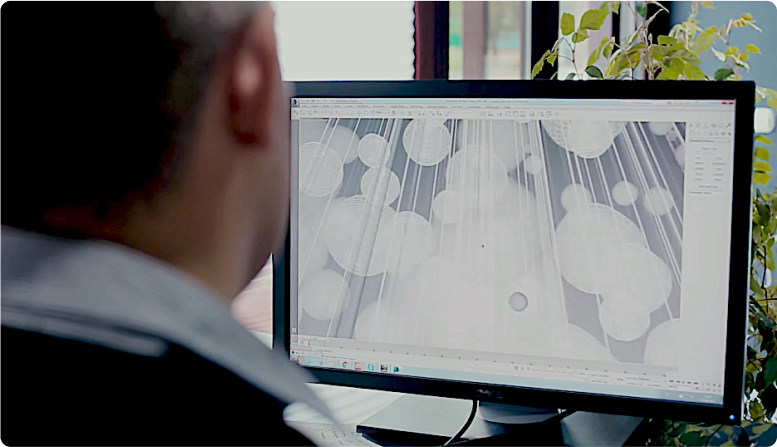 They wanted more. They wanted to feel their creativity flowing into their hands to create something they could call their own. Something special. Something unique. This creative energy was aimed at lighting artistry. According to Alexander, one of the company's founders, "light has immense power. It can transform a room, bring it to life by altering the tone of the environment. Without light, objects will remain a lifeless form without content.
This concept was applied to possibilities offered by modern technology and the requirements of the market. The need for products to be handcrafted, for the highest quality assembly, and the choice to use such contrasting material as Swarvoski crystals and optic fibers, were all aspects that needed to function cohesively. This result is the possibility for our designers to turn light into an authentic masterpiece.
Soon our high standards made Sagarti a name in Russia, Austria, Germany, and Qatar, were we've had a significant part in renovating and decorating public and private spaces, further confirming our belief in what we do.
Sagarti today is a team of designers inspired by nature and the environment, manufacturing products that combine meticulous handcrafting and cutting edge engineering.